Examining the use of Maxx 'C'
I once read somewhere that Mystical Space Typhoon was the most incorrectly played card in Yu-Gi-Oh.
You might ask how that could be possible, it seems like such a simple card on the surface: "Destroy 1 Spell or Trap card on the field". Another card that might seem simple on the surface is Maxx 'C'. Discard it to the graveyard, and every time your opponent special summons during this turn you draw 1 card. Seems easy enough, right? The thing is, just like everything else in Yu-Gi-Oh, nothing is as it seems on the surface; The way these cards are played can be examined and we can look at finding the "optimal" way to play these cards. Somebody has already done Mystical Space Typhoon, and if I find that article again I will post the link here.
The key thing I want to get out of the way at first is that my articles are intended to generate discussion and critical thinking: if you agree or disagree with something I'm saying, post a comment! It is how we are all going to learn, which is why I am here in the first place.
When examining individual cards, I find it important to ensure we have the exact information we need at hand. Without further ado: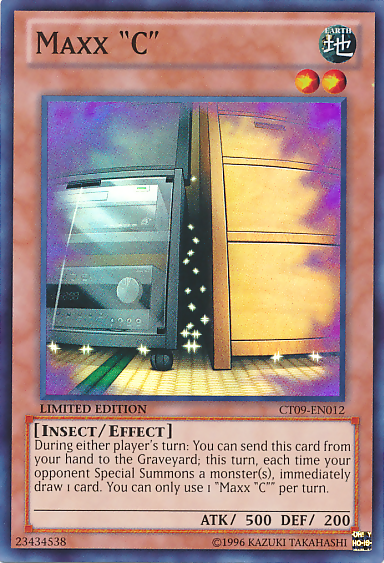 "During either player's turn: You can send this card from your hand to the Graveyard; this turn, each time your opponent Special Summons a monster(s), immediately draw 1 card. You can only use 1 "Maxx "C"" per turn."
NOTE: The common understanding of the word "use" is that you can only perform 1 action with that particular card per turn whether it be summoning, activating an effect, etc. This is an error: It should read you can only activate 1 "Maxx 'C'" per turn."
(Editor's note: "Use" is the correct word, but it would be more appropriate for the text to read 'you can only activate the effect of "Maxx "C"" once per turn.' "Activate" is incorrect, due to how it would interact with cards like Debunk and Divine Wrath.)
When this card was first revealed, I thought it was going to be wonderful. There would finally be a way to punish people who went all in every time and would take what would become known as "The Maxx C Challenge", which is where after Maxx C is discarded you continue to summon giving your opponent more and more cards in order to achieve either a commanding board position or simply lethal damage. To be fair to Maxx C, to the most part he has fulfilled my expectations. He helps to stop some of the broken things in this game from happening. However, there is one small, consequential evil that I will address very briefly later and is no fault of Maxx C itself.
When you discard Maxx "C" during your opponent's turn, one of three things will happen:
1) They stop summoning, usually forcing a turn end from them
2) They will summon once more in order to try and prevent themselves from being in an incredibly vulnerable position, giving you one or two cards extra off Maxx C
3) They will just ignore Maxx C's existence, and go for either the game shot or the ideal board setup
So step #3 is where Maxx C gives you the most value in terms of card advantage, giving you way more cards than your opponent will create with their special summons (in most cases). But is step #3 the ideal outcome? Not always.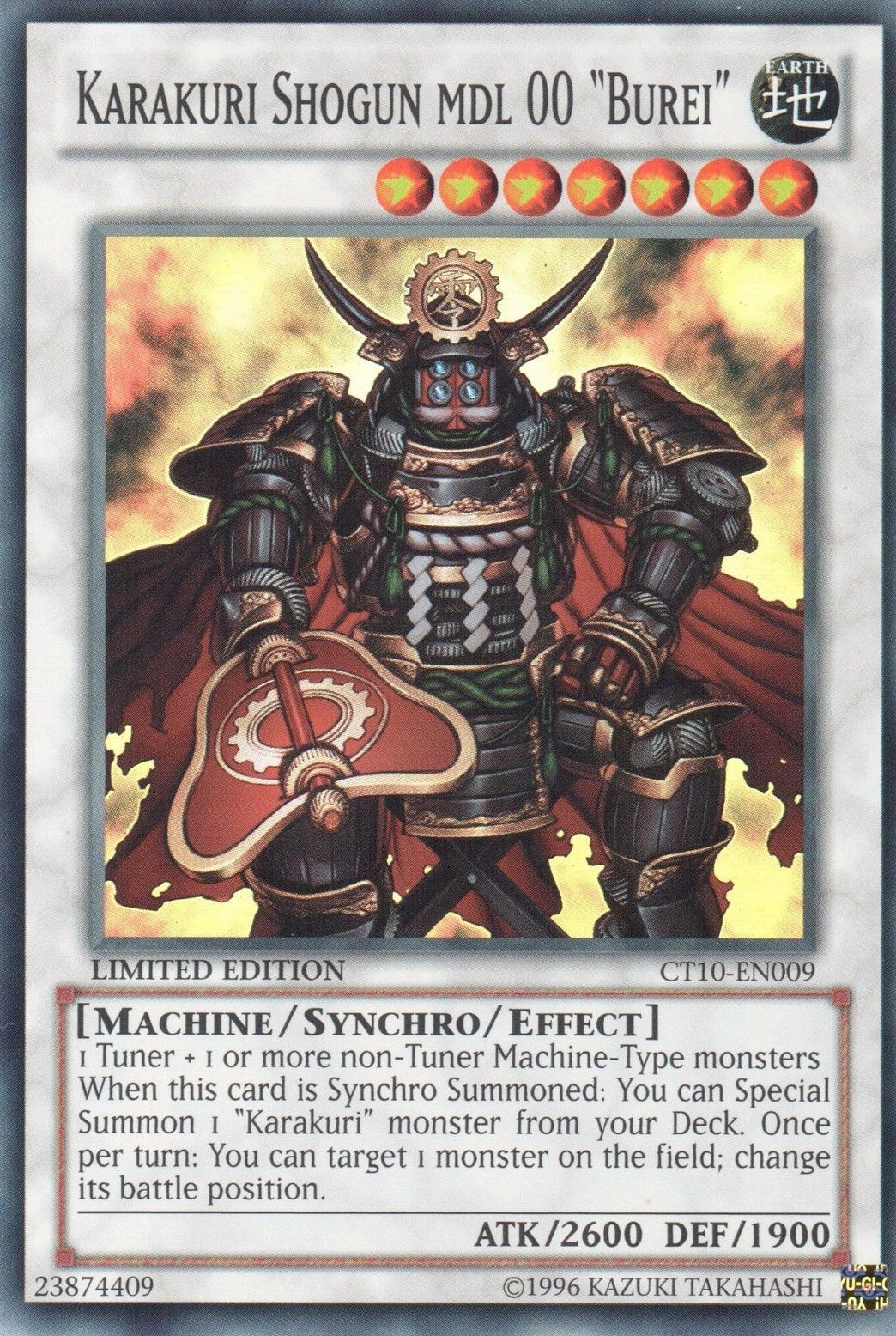 First of all, let us back up for a minute. If your opponent goes for #3, and you are not dead, in order to not lose the game you have to be able to break whatever massive board they have now. If your deck is an anti meta deck with cards like Kycoo the Ghost Destroyer and Thunder King Rai-Oh and you have no way to push back against their board, those thirteen cards in your hand aren't going to do you much good staring down Burei, Bureido, Stardust. You cannot just rely on drawing into your Dark Hole either: so, food for thought. Can your deck take full advantage of Maxx C? In this case, I would argue no, and you would be much better off playing another Trap Card instead of Maxx C in your deck. Make sure your deck can actually address all possible outcomes of Maxx C being played when you activate it!
So now that we've looked at all the things that can happen when you play Maxx C, the big question can now be asked: when is the right time to activate Maxx C? Maxx C is a power card; look at everything we outlined that it can do! It can force your opponent to end their turns, cut their plays short, or to just go for it and give you a bunch of draws. It is a hand trap, so it cannot be cut off by Mystical Space Typhoon. So let's say you're in a situation where you have a set Solemn Warning, and your opponent summons a Debris Dragon targetting Card Trooper. If you are going to Solemn Warning the synchro anyway, is it really a good idea to one for one ditch your Maxx C on Debris Dragon's effect? I do not think so. Save your Maxx C's for a time when you do not have Trap Cards. Even this is not absolute though: if you save your Maxx C's for when you have an empty field and your opponent decides to push, do you have any cards you can draw into like Gorz, Battle Fader, or Swift Scarecrow? If not, maybe you should reconsider when you use your Maxx C; weigh its value that you would gain by letting your opponent summon monsters and save your trap cards for the plays that would damage your board, or do the opposite, a situation I want to address in itself.
One of the best uses for Maxx C is not using it defensively, but offensively. By offensively, I do not mean using it in a way where it would kill your opponent (though sometimes there are few things as satisfying as swinging with Maxx C for game!) but using it to protect your board. If you hold your Maxx C until you are able to establish a powerful board you know is going to win you the game if it sticks around long enough and that your opponent would have to special summon multiple times to break then your Maxx C will either guarantee you the game if your opponent stops summoning, or your opponent will give you enough cards to setup again because they gave you so many cards.
When is it okay to use Maxx C as a one for one? Take a look at the deck your opponent is playing. If your opponent is playing Evilswarm, or a similar deck, you know they are never going to summon more than once in a turn except in incredibly rare situations. So, you are safe usually to use Maxx C when they summon the second Evilswarm before making Ophion since usually, them letting you break even off your Maxx C (since you neither gained or lost a card) and resolving their Ophion is probably more valuable to them than keeping their two Evilswarms and letting you go minus off your Maxx C. At least this way you have ditched a dead card out of your hand and traded it for something potentially better.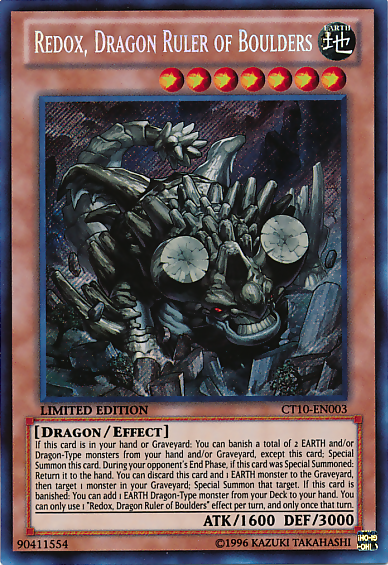 You have to gauge when using Maxx C will give you the most value. I hate to keep bringing up Dragon Rulers, but I think this really helps illustrate my point. If my opponent summons Redox, if I Maxx C they will likely just let me go one for one and then end their turn because Redox is 3000 Defense big. Take a look at this video from the Yu-Gi-Oh tournament last week by YGOrganization and The Zodiac Duelist:
Skip to 23 minutes, the start of game 3.
The Fire King player uses his Maxx C right away on Arsenal, and later in the game (31 minutes) I point out a situation where if the Fire King player had conserved his Maxx C until where the Geargia player had to break his pretty intimidating field, he would have drawn several cards and may have been able to swing the game back in his favor. He had the Scarecrow already, so maybe it would have been useless you argue. Of course, if you look back at the 23 minute mark, one of the other commentators also made a good point: maybe he needed to draw into something to break the Geargiarmor that was set.
Nothing is so black and white in Yu-Gi-Oh that we can say "this is how you play a card 100% of the time", but it is important you look critically at every interaction whether you won or lost a game and ask yourself "Did I play that optimally? Could I have played differently?" Cards like Maxx C and Mystical Space Typhoon are power cards, when used correctly their effects are devastating.
Remember, whether you agree, disagree, or have something to contribute post a comment below!



Exodias











Número de Mensagens

: 3643


Idade

: 40


Pontos :

1682239


Data de inscrição :

28/02/2008



Exodias











Número de Mensagens

: 3643


Idade

: 40


Pontos :

1682239


Data de inscrição :

28/02/2008



---
Permissão deste fórum:
Você
não pode
responder aos tópicos neste fórum