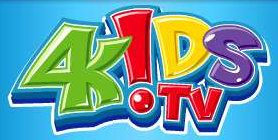 This is slightly old news but I still felt it was important to talk about this issue. On March 24, TV Tokyo and Nihon Ad Systems filed a joint lawsuit against North American media distributor 4Kids Entertainment, accusing the company
of "underpayments, wrongful deductions, and unmet obligations" and
stating that 4Kids now owes the companies US$4,792,460.36! As a result
of this hiatus, TV Tokyo withdrew 4Kids' license to broadcast the show
in the US!
This is, in a positive sense, huge for many reasons: for one,
Funanimation will probably be airing Yugioh in the U.S. This is
significant because 4Kids took off a lot of the violence and the
intensity from the Japanese-dubbed anime to make the show
child-friendly. However, Funanimation is more lenient with those kinds
of things, as seen with Dragon Ball Z. Hopefully then, future Yugioh
episodes will have the freedom to include blood violence, making the
show more exhilarating and intense!
Another reason why the revoking for 4Kid's license is
substantial is because now, Yugioh will not be limited to just Channel
11: it will most likely air mainstream on channels such as Cartoon
Network and Nickelodeon. As a kid, I remember having to get up at
7:30
just
to watch the new episode of Yugioh (this was before Hulu)!Now,
especially if Funanimation takes over, Yugioh will be on everyday and on
a majority of animation channels as well! This is huge for fans of the
franchise, especially for those who have limited internet access.
I am excited to if and how the new American Yugioh broadcaster
will shake things up in the show. All I want to see is more aggression
in the show so that it teens can see that Yugioh isn't just some card
game, but an
intense
card game! I haven't gotten a strong
vibe of that just yet. Hopefully, in the aftermath of this event, Yugioh
takes a turn for the better, not worse.



Exodias











Número de Mensagens

: 3643


Idade

: 39


Pontos :

1681970


Data de inscrição :

28/02/2008



---
Permissão deste fórum:
Você
não pode
responder aos tópicos neste fórum